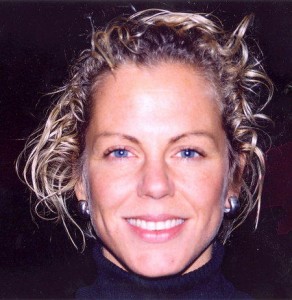 Today, I had the sad privilege to join my voice with many others in praying for God's mercy and abundant love on a longtime friend, Melissa Ann Morrissey. The Mass of Christian Burial was offered at our home parish, Our Lady of Pompeii Church, East Haven.
Melissa, 42, died a week ago today of a heart attack after a few days of feeling unwell. She unexpectedly died.
In the hours following the news of Melissa's death, the 4th neighborhood young person to have died in the last 5 years, had me pondering the meaning of this terrible event. No words can make sense of Melissa's death; no act of kindness can restore her life. Only the mystery of death coupled with the Divine Mystery can assist and give comfort in the fact that Melissa's humanity had given meaning, hope and life.
As my mom said several times since the news broke, it's not supposed to be that parents bury their child. Indeed, I can't imagine the grief of Joann and Pat and Melissa's brother Pat. I can only hope that Our Lady of Sorrows will wrap them all in her mantle relating the real experience of a child's death.
In friendship let us call out to God with the words of the Mass,
Show us, Lord, the immense power of your goodness, that, as we weep for our sister Melissa, we may be confident that she has passed over into your eternal company.
Eternal memory.