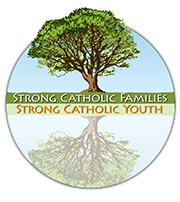 We don't keep the faith for ourselves (cf Lumen Fidei, ch 3): faith is meant to be contagious, it is meant to be lived full time, it is meant for others. As the metaphor of light indicates, light allows us to see, to encounter, to meet someone anew. That someone is Jesus Christ, and those who faithfully follow Christ. Faith is passed on in a personal way.
A new initiative I heard about today is "Strong Catholic Families: Strong Catholic Youth" is a great light, a wonderful meeting of others. Watch the video presentation.
Strong Catholic Families: Strong Catholic Youth is present in 60 dioceses as it connects parishes, schools, and families to develop a chain of solid links of faith. Catholic faith is not a private relationship of the "I" and "Thou" but a communio, a "We", a reflection of an openness that exists among the members of the Holy Trinity: Father, Son, and Holy Spirit. We are never alone; faith is an invitation to others first given to each person that love, mercy, hope and salvation is possible; that happiness is possible today in this world.
I would hope that Benedictine monasteries can be centers for this good work of Strong Catholic Families: Strong Catholic Youth!!!  I am thinking this program would greatly assist the work of the new evangelization and faith formation programs.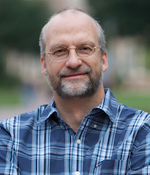 The origins of this new work is based on the work of a University of Notre Dame sociologist, Christian Smith. In addition to his teaching and research Smith also directs UNDs Center For the Study of Religion and Society.
Though I am an alum of UND, I don't know Smith personally, but I am familiar with his works, especially his book Lost in Transition: The Dark Side of Emerging Adulthood (Oxford University Press, 2011). Professor Smith earned his doctorate at Harvard.
More info on Strong Catholic Families: Strong Catholic Youth is found at this link.