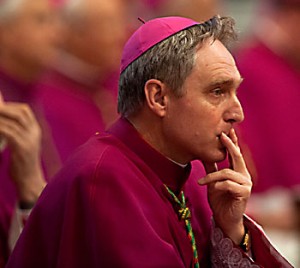 Cindy Wooden of Catholic News Service is reporting that the recent press on the mystical experience of the emeritus pope is untrue. She writes,
Archbishop Georg Ganswein, retired Pope Benedict XVI's longtime personal secretary, said a story about the pope resigning after a "mystical experience" was completely invented.
"It was invented from alpha to omega," the archbishop said Aug. 24 in an interview on Italy's Canale 5 television news. "There is nothing true in the article."
Ms Wooden's CNS article is here in full.