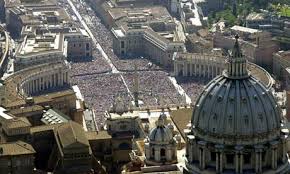 TODAY, let's join with the cardinals when they dedicate Wednesday afternoon to prayer and adoration in St. Peter's Basilica for the upcoming papal election.
The Holy Hour begins at 5pm Rome time (11a.m. EST).
Edward Pentin's NCRegister article, "Entire Church Invited to Pray for Conclave."
The worship program.
Please, do your part!