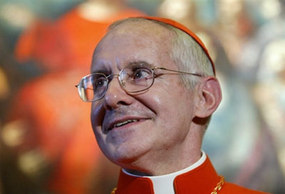 In the time following the Synod of Bishops on the New Evangelization I think we need to review what was said. So often we move on so fast when an event is finished. A judgment, that is, an assessment, is required to understand with clarity and charity.
Jean-Louis Cardinal Tauran, president of the Pontifical Council for Interreligious Dialogue, challenged a trend in the work of interreligious dialogue at the recent Synod of Bishops:
Christians often ignorant of the content of their own faith and incapable because of this of living of and for it, are not capable of interreligious dialogue that always begins with the assertion of one's own convictions: there is no room for syncretism or relativism! Faced with adepts from other religions with a strong religious identity, it is necessary to present motivated and doctrinally equipped Christians. This makes the new evangelization a priority to form coherent Christians, capable of demonstrating their faith, with simple words and without fear.