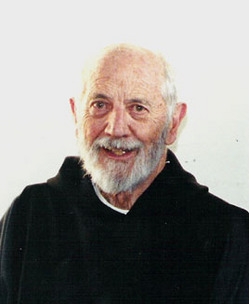 The second and longtime Prior of Mount Saviour Monastery, Father Martin Thomas Boler will be laid to rest today.
Father Martin was born in 1924. After his medical education he entered the newly formed (1951) Benedictine monastery of Mount Saviour in Elmira, New York.
At a certain point in 1969 Father Damasus decided a younger man ought to lead the monastery and so he resigned. Father Martin was elected the Father Prior of the community, a diakonia he held from 1969-2008. He'd been in declining health for the last few years and reposed in the Lord on November 7.
May God be merciful to Father Martin, and may his memory be eternal.