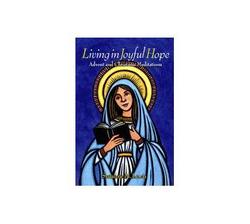 During Advent and Christmas we await and celebrate
the birth of Christ in order to tune our hearts to await and celebrate the
fulfillment of God's "plan for the fullness of time, together up all things in
Christ, things in heaven and things on earth." Ephesians 1:10. What better way
to tune our hearts than by listening, with great care and attention to the work
of God?
In her book, Living in Joyful Hope, Suzanne Lewis offers short
verses from the Bible with reflections and prayers to serve as a springboard
for our personal reflection on the Word of God. Suzanne's mediations are based on the theology of the Catechesis of the Good Shepherd. Follow the link above.