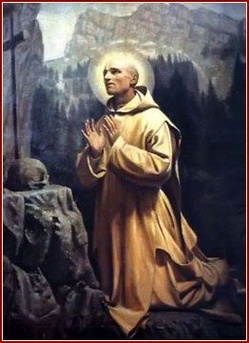 O God, who called Saint Bruno to serve you in
solitude, grant, through his intercession that amid the changes of this world
we may constantly look to you alone.
In the USA, there is only one monastery for men that lives under the Rule of Saint Bruno. The Charterhouse of the Holy Transfiguration (Arlington, VT). A friend recently began his novitiate there, so let's pray for Father Ignatius as he transitions into his new vocation.