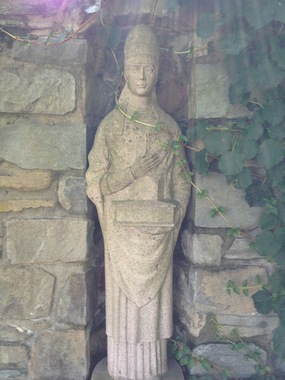 Blessed Gregory, raised upon the throne of Peter, sought always the beauty of the Lord and lived in celebration of that love.
O God, who care for the your people with gentleness and rule them in love, though the intercession of Pope Saint Gregory, endow, we pray, with a spirit of wisdom those to whom you have given authority to govern, that the flourishing of a holy flock may become the eternal joy of the shepherds.
Let us pray for the Pope, Benedict XVI and his ministry as pastor. Likewise, I would like to remember in prayer the monks of
Portsmouth Abbey
who live under the patronage of Saint Gregory the Great.