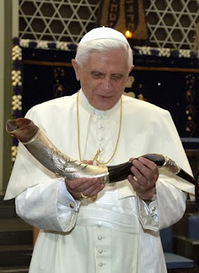 A blessed Rosh Hashanah (head of the year) to our Jewish brothers and sisters!!! The Jewish calendar marks 5773.
The feast of Rosh Hashanah is remembrance that we didn't make ourselves. It is a fitting opportunity to make the biblical connections of God's creation of the world. Some will call this feast a time to get your spiritual house in order. Thus, a time of prayer and reflection.
Rosh Hashanah is observed variously according to the Jewish which is followed.
The feast begins on Sunday, September 16 and ends Tuesday, September 18 (in the evening).