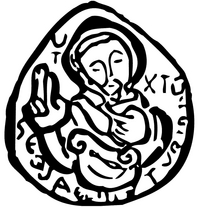 Those who follow the lay ecclesial movement, Communion
and Liberation, and attend the weekly School of Community, know that we've come
to end of our work on Father Luigi Giussani book, the The Religious Sense. For the
coming year we will be working on Giussani's At the Origin of the Christian
Claim. On January 25, 2012, at the Teatro degli Arcimboldi, Milan, Father Julián
Carrón's made a presentation of Father Luigi Giussani's book.
That presentation
is noted here:
Christ is something that is happening to me now.pdf
Quoting Don Giussani,
Et incarnatus est-Father Giussani says-"is singing at its purest,
when all man's straining melts in the original clarity, the absolute purity of
the gaze that sees and recognizes. Et incarnatus est is contemplation and
entreaty at the same time, a stream of peace and joy welling up from the
heart's wonder at being placed before the arrival of what it has been waiting
for, the miracle of the fulfillment of its quest. […]
As we approach the 30th anniversary of papal approval of the Fraternity of Communion and Liberation on February 11th, let's call on the intercession of Our Lady of Lourdes and Saint Benedict, co-patrons of the Movement to guide our way to the Word Made Flesh.