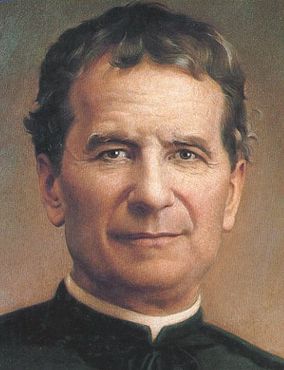 O God, who raised up the Priest Saint John Bosco as a father and teacher of the young, grant, we pray, that, aflame with the same fire of love, we may seek out souls and serve you alone.
Saint John Bosco is for me, an important model and patron of ministry. Thanks to my friend Dom Paschal of Portsmouth Abbey, Bosco's values of loving kindness, religion and reason are front-in-center of my own ministry and have become the basis of pastoral care be it mission work, education, the healthcare apostolate or parish life.
Saint John Bosco's final words were recorded as "Love each other as brothers. Do good to all, evil to none."
Indeed, let's follow Don Bosco.