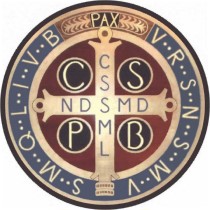 Today begins the 44th General Chapter of the Swiss American Benedictine Congregation. The ruling abbots and conventual priors with elected delegates will be at Westminister Abbey in Mission British Columbia, Canada.
Among the business items to be worked on: the election of the new abbot praeses (abbot president) for the congregation because Abbot Peter Eberle finishes his term of service; to listen to the reports of the abbeys; and the election to admit to the congregation (or not) of the Monastero di San Benedetto (Norcia, Italy).
As a note, the abbot president is not a superior general of an order, that is, he is not superior of monks in autonomous (and fully functioning) monasteries, but he does have executive powers as a major superior of the Congregation, and therefore his direct power is limited. His concern is for "the welfare of the whole Congregation" and is concerned for the Confederation, too. But the Praeses has
23 items
to which he pays attention.
The capitulars will listen to various experts on matters pertaining to the monastic life, finance, canon law. Several points of business like the relative health of the life as it's lived in monasteries with fewer and senior members will be worked on.
The Statutes of the Congregation (approved by the Holy See) states:
It shall be the duty of the general chapter to establish for the monasteries of this Congregation the norms which determine the extent of the respective powers of the abbot, of the council, and of the chapter to dispose of temporal goods of the monastery whether permanently or temporarily, to contract debts, to make extraordinary expenditures, to borrow, lend or invest money.
The Swiss American Benedictines number about 565 according to 2010 stats.
Come Holy Spirit, come through Mary.
Saint Benedict, Saint Scholastica and all Benedictine saints and Our Lady of Einsiedeln, pray for us.