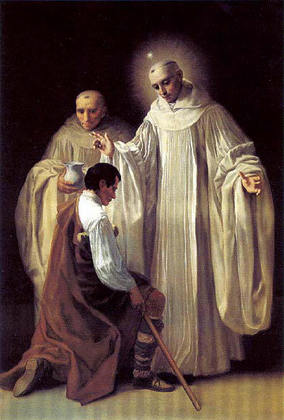 April 17, 2011 marks the 900th anniversary of the
death of St. Robert of Molesme, which, this year, is Palm Sunday. This anniversary of death of Saint Robert coincides with the historic beginning of the Cistercians with Robert's arrival with his group of monks first arrived at
Cîteaux on Palm Sunday (March 21, 1098). Along with Saints Alberic and Stephen, Saint Robert is one of the founders of Cîteaux.