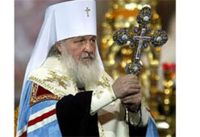 Swiss Cardinal Kurt Koch will be going to Moscow this weekend to meet Patriarch Kyril and Russian Orthodox Church leaders.
Cardinal Koch is the President of the Pontifical Council for Promoting Christian Unity, a position he's held since July 2010; he created a cardinal in November 2010.
Patriarch Kyril I
was elected head of the Russian Orthodox Church in 2009.