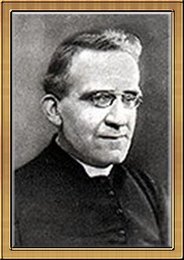 In the current
issue of La Civiltà Cattolica, Jesuit Father Antonio Spadaro wrote an
interesting essay, "The Thought of Henri Bremond." Matters pertaining to faith
and reason, faith and culture interest me perhaps you. At least that's what I
hope if you are a frequent reader of the Communio blog. Henri Bremond
(1865-1933) is a former a Jesuit priest, literary scholar and was in the middle
of the Modernist crisis. His literary output was terrific. Bremond was a member
of the illustrious Académie Française succeedingm(elected in 1923 holding seat
number 36). France also awarded the Lé d'honneur. The summary:
An attempt to
overcome the gap between faith and culture – In the years that saw the rise of
surrealism, of Freudian thought and of the modernist crisis, Henri Bremond
captured the separation that was growing between theology and culture
sanctioned by the Enlightenment. Bremond suffered in trying to find a
compromise in terms of language, seeking to show to a cultured audience the
best results of a religious sensibility and sought to show to his Catholic
readers the religious value of «profane» literature. Seeing the similarities
between a mystical and a poetic inspiration, he concluded that "it is up to the
mystic to explain the poet," reversing a common axiom. The article, on the
occasion of the reissue of his Prayer and poetry, absent from Italian
bookstores for three decades, presents the main insights of the priest,
academician of France.