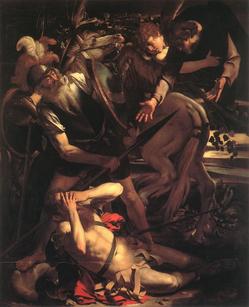 The theme chosen for 2011s Week of Prayer for Christian
Unity is: "One in the apostles' teaching, fellowship, breaking of bread
and prayer" (cf. Acts 2:42). The week of prayer was collaboratively
prepared by members of the Pontifical Council for Promoting Christian Unity and
the Commission on Faith and Order of the World Council of Churches.
In the US, the Franciscan Friars and Sisters of the Atonement spear-head many significant ecumenical initiatives.
18 January: The Church in Jerusalem
19 January: Many Members in One Body
20
January: Devotion to the Apostles' Teaching Unites Us
21 January: Sharing, an
Expression of Our Unity
22 January: Breaking the Bread in Hope
23 January:
Empowered to Action in Prayer
24 January: Living in Resurrection Faith
25
January: Called for the Service of Reconciliation.
The closing Vespers service led
by Benedict XVI held at the Basilica of Saint Paul's outside-the-Walls at 5.30
pm (Rome time) on Tuesday, 25 January, Feast of the Conversion of the Apostle
Paul. Various delegations of ecumenical guests will be present for Vespers.