O wondrous exchange!
The Creator of humanity,
taking upon Himself a living body,
vouchsafed to be born of a virgin,
and, proceeding forth as man, without seed,
has made us partakers of His divinity.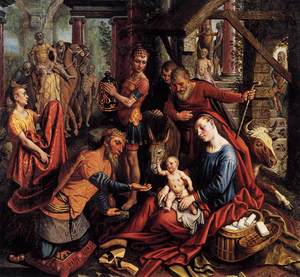 "The Magi worshipped a simple Child in the arms of his Mother Mary, because in him they recognized the source of the twofold light that had guided them: the light of the star and the light of the Scriptures. In him they recognized the King of the Jews, the glory of Israel, but also the King of all the peoples" (Benedict XVI).
A blessed Epiphany to you!