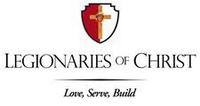 The Legion of Christ in recent days has been making some changes to its way of proceeding. The other day, for example, the pontifical delegate Cardinal Velasio de Paolis, CS, named the committee that will examine and re-write the congregation's constitutions (Fathers Gianfranco Ghirlanda, SJ, Agostino Montan, CSI, and 4 LC priests –Roberto Aspe Hinojosa, Anthony Bannon, José García Sentandreu and Gabriel Sotres).
On December 6 but made public on the 11th, a decree was sent to the order's superiors regarding the following:
a new way of referring to Father Marcial Maciae: either as "the founder of the Legion of Christ & Regnum Christi" or just "Father Maciel";
photos of Father Maciel in public places are to be removed but given personal freedom, individuals are free to keep his image privately;
no dates concerning Father Maciel will be celebrated; the date of his death with be a day of prayer;
Father Maciel's writings and talks will not be for sale in any of the congregation's houses or works but a preacher may use Maciel's works appropriately;
the place of internment of Father Maciel will be treated as a place of burial, nothing else;
retreat centers in Cotija will be places of prayer, reparation and expiation of sin.
The Associated Press is running this story today, which does add more to the news release of the congregation but it does show the news is getting around.
As always, we beg the Holy Spirit to guide the seminarians in the discernment to follow the Lord in the vocation given.