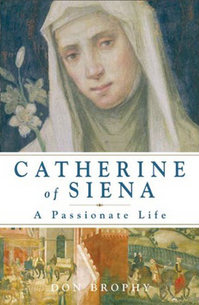 On Thursday, December 9, 2010 at 7:00 PM
in Saint Catherine of Siena Church, 411 East 68th Street, NYC, author Don
Brophy will present his award winning new book, Catherine of Siena: A
Passionate Life.
Brophy's book has won the Paulist Press Book of the
Month Award, the same is forthcoming from the Catholic Press Association. Other
Catherine of Siena Scholars hail Don Brophy's work as a masterpiece that
reveals in a new way the wonder and passion of Catherine of Siena in
medieval Europe and today.
There will be time for questions and answers as well
as meeting the author.
The event is free and open to the public.