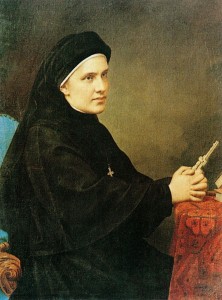 The great foundress of the Congregation of Sisters of the Holy Family of Nazareth is liturgically remembered today. As she lay dying Mother Mary of Jesus spoke the word charity in five languages. One of the many reasons why I like Mother Foundress is her strong sense that "An interior life is essential for the active life."
On July 4, 1885 the Nazareth Sisters arrived in the New York Harbor and eventually landed in Chicago where they made their first foundation in the USA.
For 125 years
they have served the Church in a variety of ministries, namely education, pastoral ministry in parishes, hospitals and and orphanages.