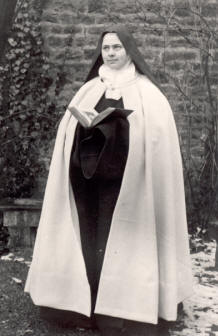 "Here there is no longer anything but God. He is All; He suffices and we live by Him alone" (Letter 91).
Today is the feast of the Blessed Elizabeth of the Trinity (1880-1906), one of those mature Carmelite mystics who forcefully brings us back to center.
She reminds us that the most Holy Trinity is given to each person at the time of Baptism and again in Confirmation and fed through the Eucharist.
She once wrote, "It seems to me that I found my heaven on earth, since heaven is God and God is in my soul. The day I understood that, everything became clear to me. I wish to tell this secret to those whom I love so that they also, through everything, may also cling to God …" (Letter 122).