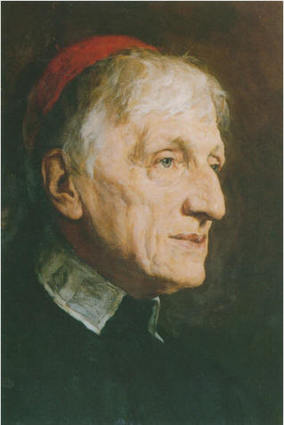 O God, who bestowed on the priest Blessed John Henry Newman the grace to follow Your kindly light and find peace in Your Church; graciously grant that, through his intercession and example, we may be led out of shadows and images into the fulness of Your truth.
"God has created me to do him some definite service. He has committed some work to me which he has not committed to another" (JH Newman, Meditations on Christian Doctrine).
Blessed John Henry's feast day today is the anniversary of his conversion to Catholicism and not the date of his birth into eternal life (death), as most of the saints are honored.
The other Propers for Mass and the Office of Readings for Newman's feast day can be found here.