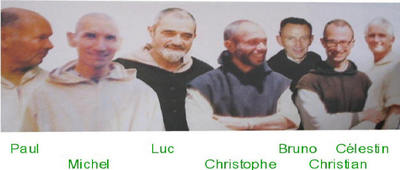 The
recent Cannes Film Festival showed the film about the 1996 Trappist martyrs of Our Lady of
Atlas in Algeria. The film got rave reviews and awarded 2nd place. The film is in French and it will be
available on DVD with English subtitles. While we wait for the full film to be available here is
a clip on Youtube with subtitles at: Of Gods and Men.