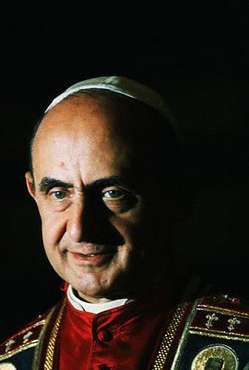 Today's the 47th anniversary of Giovanni Battista Enrico Antonio Maria Montini to the Throne of Peter taking the name Paul VI. He succeeded Pope John XXIII.
The Vatican's e-file of Pope Paul's works can be
found here
.
In Your wise providence, O God, You wished Your servant Paul to be counted as one of the Popes. Please number him also among the company of Your saintly Pontiffs, we beg You, since he ruled as Vicar on earth of Your only Son.
May his memory be eternal.