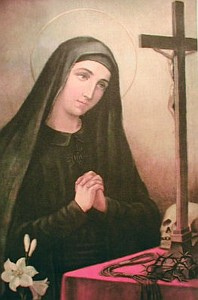 Come, bride of Christ, and receive the crown, which the Lord has prepared for you for ever, alleluia.
Heavenly Father, through virginal chastity and penance You were pleased to have Saint Mary Ann grow like a lily amid the thorns of the world's allurements. Through her intercession may we be kept from vice and strive after perfection.
Read something on Saint Mary Ann, the 17th century saint of Quito, Ecuador here.