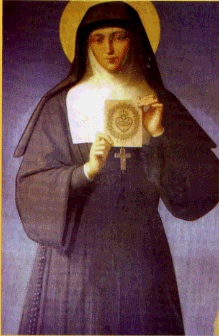 So I ask you not to lose heart over what I am suffering for you, which is your glory. Lord, pour out on us the riches of the Spirit which you bestowed on Saint Margaret Mary. May we come to know the love of Christ, which surpasses all human understanding, and be filled with the fullness of God.
Consider knowing more about the message of Saint Margaret Mary, which forms some of our devotional life today. This is especially true when it comes to First Friday devotions and to the Sacred Heart of Jesus, source of all love and mercy.
Saint Margaret Mary, pray for us.