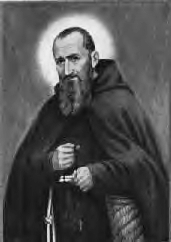 Lavishly he gave to the poor; his generosity shall endure forever.
God our Father, you made your lowly servant Saint Francis Mary illustrious through every work of charity. Grant us through his prayers and example always to continue in sincere and humble service of our brothers [and sisters].
Some calendars have Saint Francis Mary's liturgical memorial on September 19 and others on the 20th.
Another
version
of the saint's life