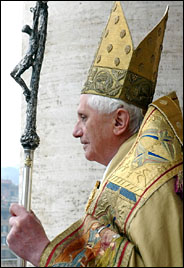 The general intention
That the Word of God may be better known, accepted,
and lived as the source of freedom and joy.
The missionary intention
That by trusting the Holy Spirit,
Christians in Laos, Cambodia, and Myanmar may, amid great difficulties,
courageously proclaim the Gospel to their brothers and sisters.
NB: I am particularly grateful for the unexpected prayer intention for peoples in southeast asia–the Pope must've been reading my mind; we have 4 men from Myanmar studying here at the seminary: 2 priests & seminarians. I encourage you to lift up your voice to God with me for these Christians in Laos, Cambodia and Myanmar.