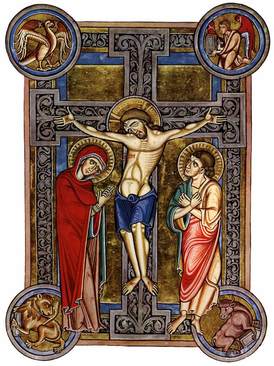 But what Christ did on the Cross was in no way intended to spare us death but rather to revalue death completely. In place of the "going down into the pit" of the Old Testament, it became "being in paradise tomorrow". Instead of fearing death as the final evil and begging God for a few more years of life, as the weeping king Hezekiah does, Paul would like most of all to die immediately in order "to be with the Lord" (Phil 1:23). Together with death, life is also revalued: "If we live, we live to the Lord; if we die, we die to the Lord" (Rom 14:8).
But the issue is not only life and death but our existence before God and our being judged by him. All of us were sinners before him and worthy of condemnation. But God "made the One who knew no sin to be sin, so that we might be justified through him in God's eyes" (2 Cor 5:21).
Only God in his absolute freedom can take hold of our finite freedom from within in such a way as to give it a direction toward him, an exit to him, when it was closed in on itself. This happened in virtue of the "wonderful exchange" between Christ and us: he experiences instead of us what distance from God is, so that we may become beloved and loving children of God instead of being his "enemies" (Rom 5:10).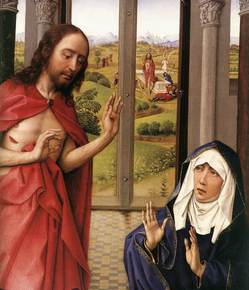 Certainly God has the initiative in this reconciliation: he is the one who reconciles the world to himself in Christ. But one must not play this down (as famous theologians do) by saying that God is always the reconciled God anyway and merely manifests this state in a final way through the death of Christ. It is not clear how this could be the fitting and humanly intelligible form of such a manifestation.
No, the "wonderful exchange" on the Cross is the way by which God brings about reconciliation. It can only be a mutual reconciliation because God has long since been in a covenant with us. The mere forgiveness of God would not affect us in our alienation from God. Man must be represented in the making of the new treaty of peace, the "new and eternal covenant". He is represented because we have been taken over by the man Jesus Christ. When he "signs" this treaty in advance in the name of all of us, it suffices if we add our name under his now or, at the latest, when we die.
Of course, it would be meaningless to speak of the Cross without considering the other side, the Resurrection of the Crucified. "If Christ has not risen, then our preaching is nothing and also your faith is nothing; you are still in your sins and also those who have fallen asleep . . . are lost. If we are merely people who have put their whole hope in Christ in this life, then we are the most pitiful of all men" (I Cor 15:14, 17-19).
If one does away with the fact of the Resurrection, one also does away with the Cross, for both stand and fall together, and one would then have to find a new center for the whole message of the gospel. What would come to occupy this center is at best a mild father-god who is not affected by the terrible injustice in the world, or man in his morality and hope who must take care of his own redemption: "atheism in Christianity".
Hans Urs von Balthasar, A Short Primer For Unsettled Laymen