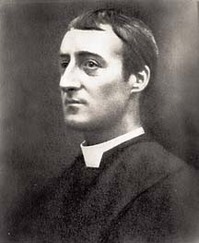 I was poking around the Religion & Ethics Newweekly and found a review of David Anderson's review of several books on the 19th century poet, Gerard Manley Hopkins. His essay,The Grandeur of God and the Life of a Poet, takes the reader through a number of recent studies on the life and work of this rather beautiful, if not complicated Jesuit priest.
I highly recommend this review and the reading of at least one of the reviewed works if you want to lay claim to being liberally educated.
What's helpful here is that there's a list of related books. A good feature, I say.
David Anderson's review…