The Great Antiphon for December 21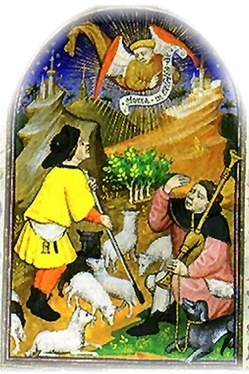 O Dawn of the East, brightness of the light eternal, and Sun of Justice: Come, and enlighten them that sit in darkness and in the shadow of death.
O Oriens, splendor lucis aeternae, et sol justitiae: veni, et illumina sedentes in tenebris, et umbra mortis.
Zac 6:12; Habakkuk 3:4; Malachi 3:20; Psalm 19:6-7; 107:10; Luke 1:78.
Symbol: rising sun.