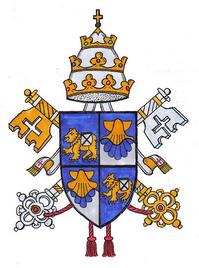 "[B]y prayer of petition we express awareness of our relationship with God. We are creatures who are not our own beginning, not the masters of adversity, not our own last end. We are sinners who as Christians know that we have turned away from our Father" (CCC 2629). Petition is not the highest kind of prayer, but precisely because it is not, it is humble and honest, and thus pleasing to God. (Prayer, CIS Hart Series booklet)
The general intention
That the testimony of love offered by the saints may fortify Christians in their devotion to God and their neighbor, imitating Christ who came to serve and not to be served.
The mission intention
That the Christian communities of Asia, contemplating the face of Christ, may know how to find the most suitable ways to announce Him, in full faithfulness to the Gospel, to the people of that vast continent so rich in culture and ancient forms of spirituality.
Visit the Catholic Information Service (CIS) and read or listen to the booklet on Prayer.