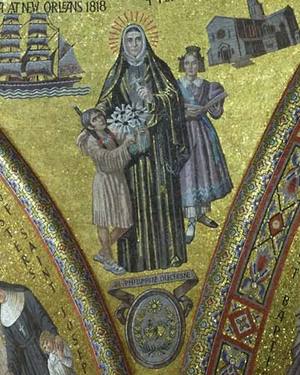 Gracious God, You filled the heart of Rose Philippine Duchesne with charity and missionary zeal, and gave her the desire to make you known among all peoples. Fill us, who honor her memory today, with that same love and zeal to extend your kingdom to the ends of the earth.
Saint Rose Philippine immigrated to the USA and was a missionary on the North American frontier. As a member of the Society of the Sacred Heart she founded convents of her order, schools and ministered to a variety of peoples. If it weren't for her help the Jesuits would not have succeeded in settling in Missouri. Her shrine is near St. Louis, MO.
A brief note is read here.