It is therefore befitting that you should in every way glorify Jesus Christ, who has glorified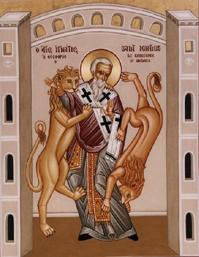 you, that by a unanimous obedience you may be perfectly joined together in the same mind, and in the same judgment, and may all speak the same thing concerning the same thing, 1 Corinthians 1:10 and that, being subject to the bishop and the presbytery, you may in all respects be sanctified.
I do not issue orders to you, as if I were some great person. For though I am bound for the name [of Christ], I am not yet perfect in Jesus Christ. For now I begin to be a disciple, and I speak to you as fellow-disciples with me. For it was needful for me to have been stirred up by you in faith, exhortation, patience, and long-suffering. But inasmuch as love suffers me not to be silent in regard to you, I have therefore taken upon me first to exhort you that you would all run together in accordance with the will of God. For even Jesus Christ, our inseparable life, is the [manifested] will of the Father; as also bishops, settled everywhere to the utmost bounds [of the earth], are so by the will of Jesus Christ.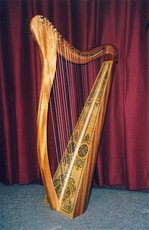 Wherefore it is fitting that you should run together in accordance with the will of your bishop, which thing also you do. For your justly renowned presbytery, worthy of God, is fitted as exactly to the bishop as the strings are to the harp. Therefore in your concord and harmonious love, Jesus Christ is sung. And man by man, become a choir, that being harmonious in love, and taking up the song of God in unison, you may with one voice sing to the Father through Jesus Christ, so that He may both hear you, and perceive by your works that you are indeed the members of His Son. It is profitable, therefore, that you should live in an unblameable unity, that thus you may always enjoy communion with God.
Saint Ignatius of Antioch (c. 35-110)