What is prayer? It is a complete surrender to God; it is an attitude and way of life that is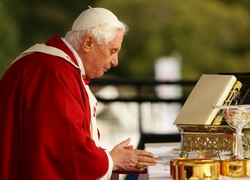 known as a complete abandonment to God's greatness who is beyond all our understanding and need because out of love He creates and redeems us.
The general intention
That those, who because of war and totalitarian regimes have been obliged to leave their homes and country, be supported by Christians in the defense and protection of their rights.
The mission intention
That all Christian families, faithful to the sacrament of matrimony, will cultivate the values of love and community, so that they will be a small evangelizing community, open and sensitive to the material and spiritual needs of their brothers and sisters.